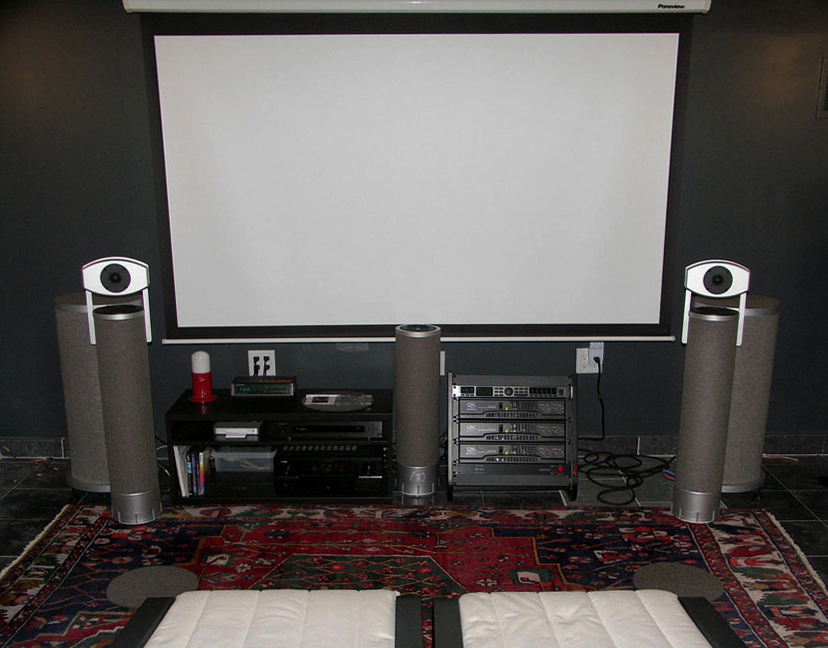 The room is small, 4m x 5.2m x 2.1m, less than 44 cubic meters — 13' x 17' x 7', 1550 c.ft. Currently using a pull down retractable screen. Future plans are for an acoustically transparent fixed frame screen.
Internal acoustic treatment is limited to the ceiling—50mm pyramid-cut acoustic foam over the seating area, 100mm over the front end—this was done only because of the low ceiling.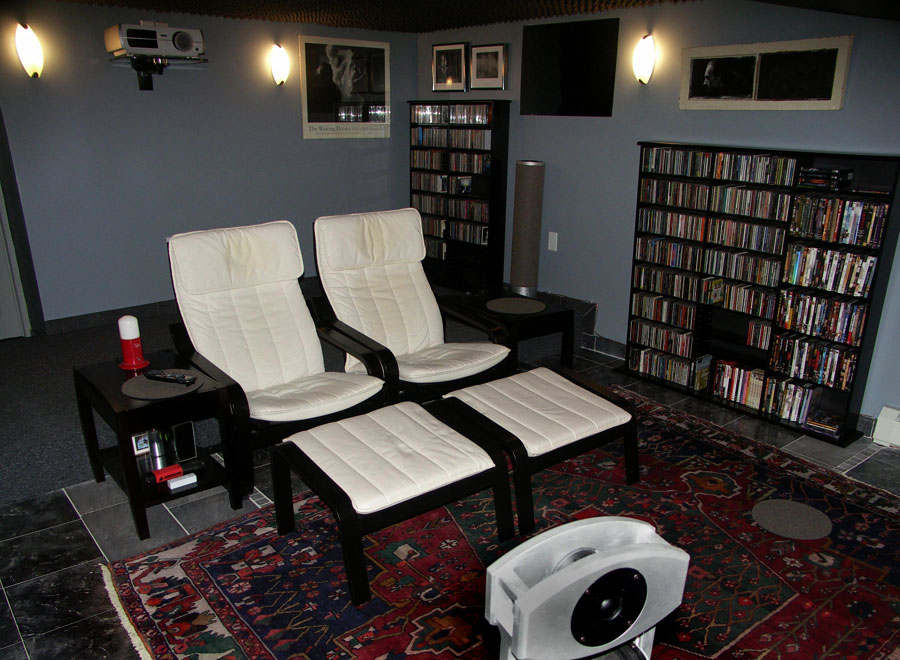 front row seats and two of the four cases for CD/DVD storage [total capacity 3200 CDs or 1600 DVDs, currently holding about 1300 CDs & 500 DVDs] — There is a single step up for a second row of elevated seating.
speakers in the two-channel listening position
Pulling the main speakers out from the front and side walls improves two-channel listening. [See Omnidirectional Loudspeakers]
.
with the screen retracted
.
a universal remote controls the AVR, DVD, projector, and dimmer for the sconces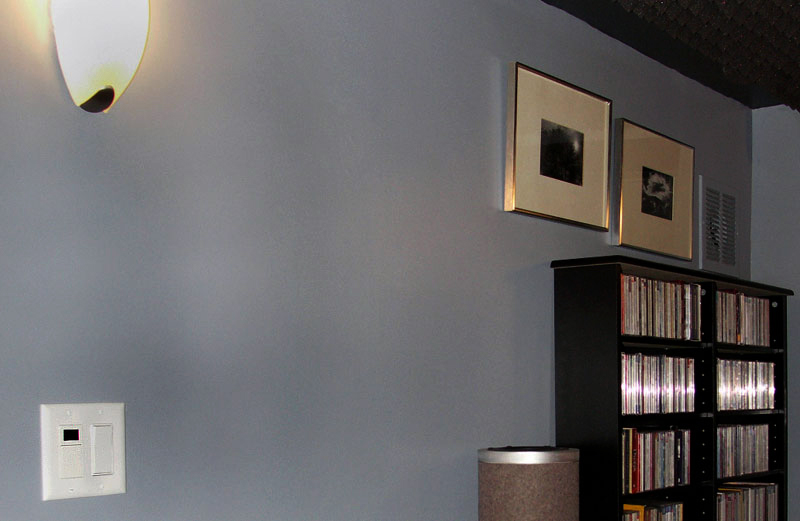 . . . ..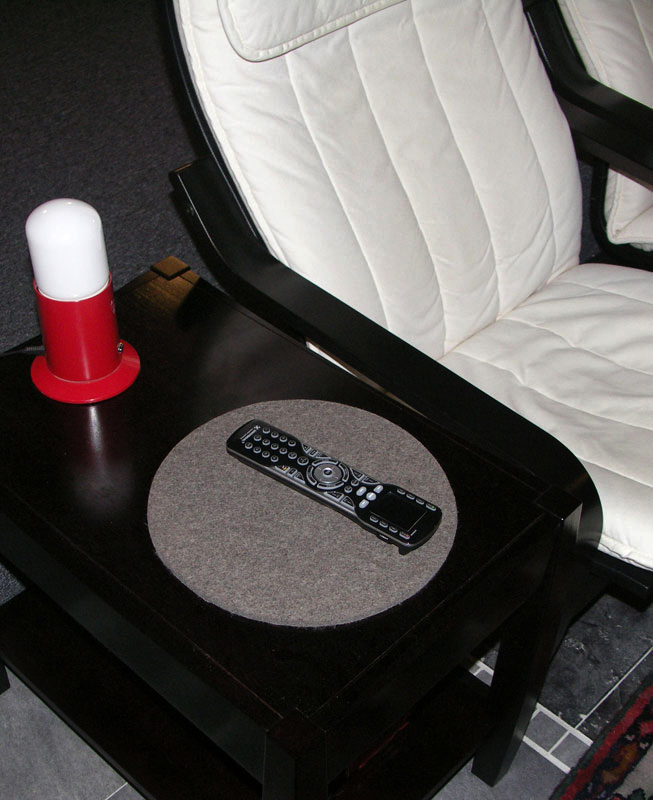 .
. . . . . . . . . . 100mm acoustic foam over front —
.
— 50mm over the seating area
.
a minimum of equipment — AVR, universal digital disc player, clock
component rack, DSP, amps, power distributor
..
projector on a wall mounted shelf — electrical outlet & HDMI wall connection
.
felt disks mark the two-channel speaker location for quick repositioning
.
It's been a fun project. Glad it's done. The mess, disruption and babysitting of contractors is not fun. Now the real fun begins.
If you're in the area and you'd like to come listen. . .
click here to schedule a convenient time
More about Auditioning Loudspeakers